Install OpenColorIO (OCIO) in After Effects
Open Color IO is one of the most important standards, when it comes to color and video, which appeared within the last few years. It allows you, to match videos from different cameras or CGI normal Video, which can make high-end editing and VFX easier than ever before. It can also easily transform Linear Images from 3D Software for example into sRGB Images. The only problem with this new technology is that information is rare at this point in time. Which is the reason I write this article to make it easier getting started with this technology inside of After Effects.
Latest update October 2, 2022
Installation
Download OCIO for After Effects
Install OCIO for After Effects
If you have a Mac you will get a .dmg which you can just install like every other program.
If you have a Windows machine, you can unpack either with a Software like 7Zip or WinRaR. Windows 11 Users can just make a right click on the file and click on extract all.
After that, you should have a folder which contains the OpenColorIO AE Manual.pdf and the OpenColorIO.aex.
Copy the OpenColorIO.aex to this path:
C:Program FilesAdobeAdobe After Effects 2022Support FilesPlug-insEffects
After that, you can delete what you've downloaded.
If you can't find the path, Just make a right click on After Effects in your start menu and click on open file location. This should lead you to a file called Adobe After Effects 2022, but that is just a link, so you have to right-click and click on open file location again, which brings you into the Folder of After Effects there you need to open the Folder Plug-Ins. And then copy the file into the Effects Folder.
Installing Plug-Ins in After Effects was never simple
, but we are not done yet.
The Problem
If you open After Effects now, the Effect OpenColorIO is available.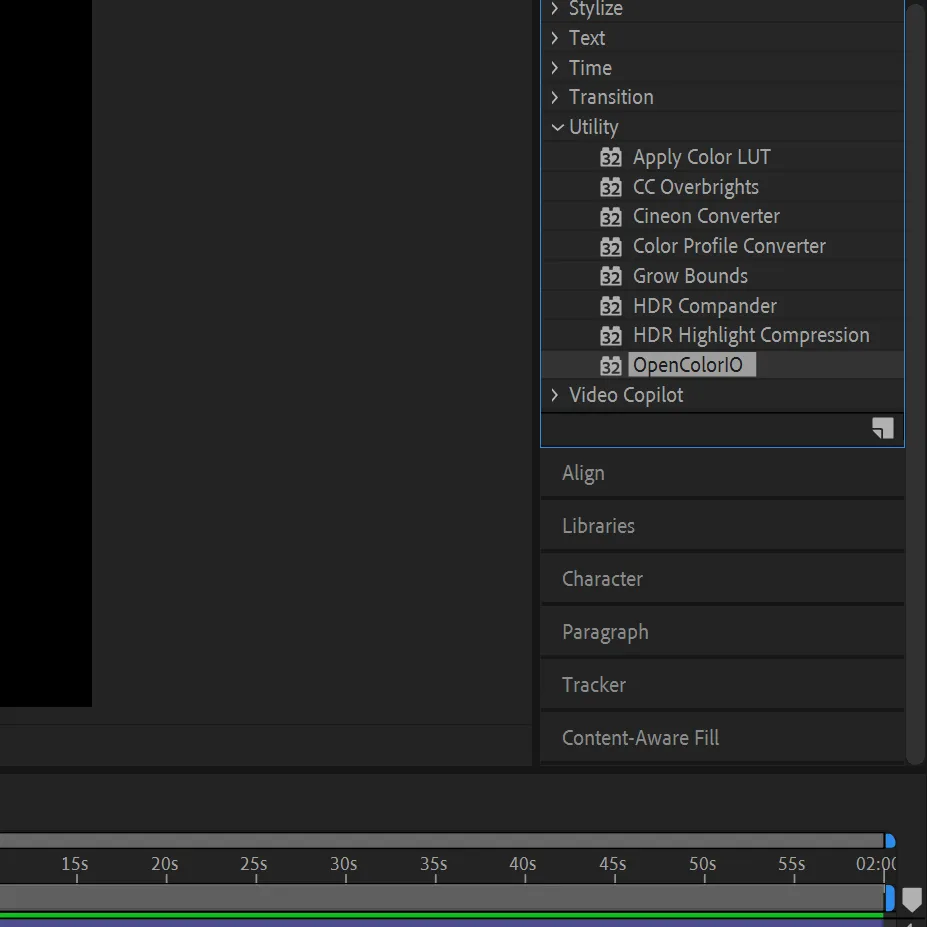 The Problem is, if you apply the Effect to a layer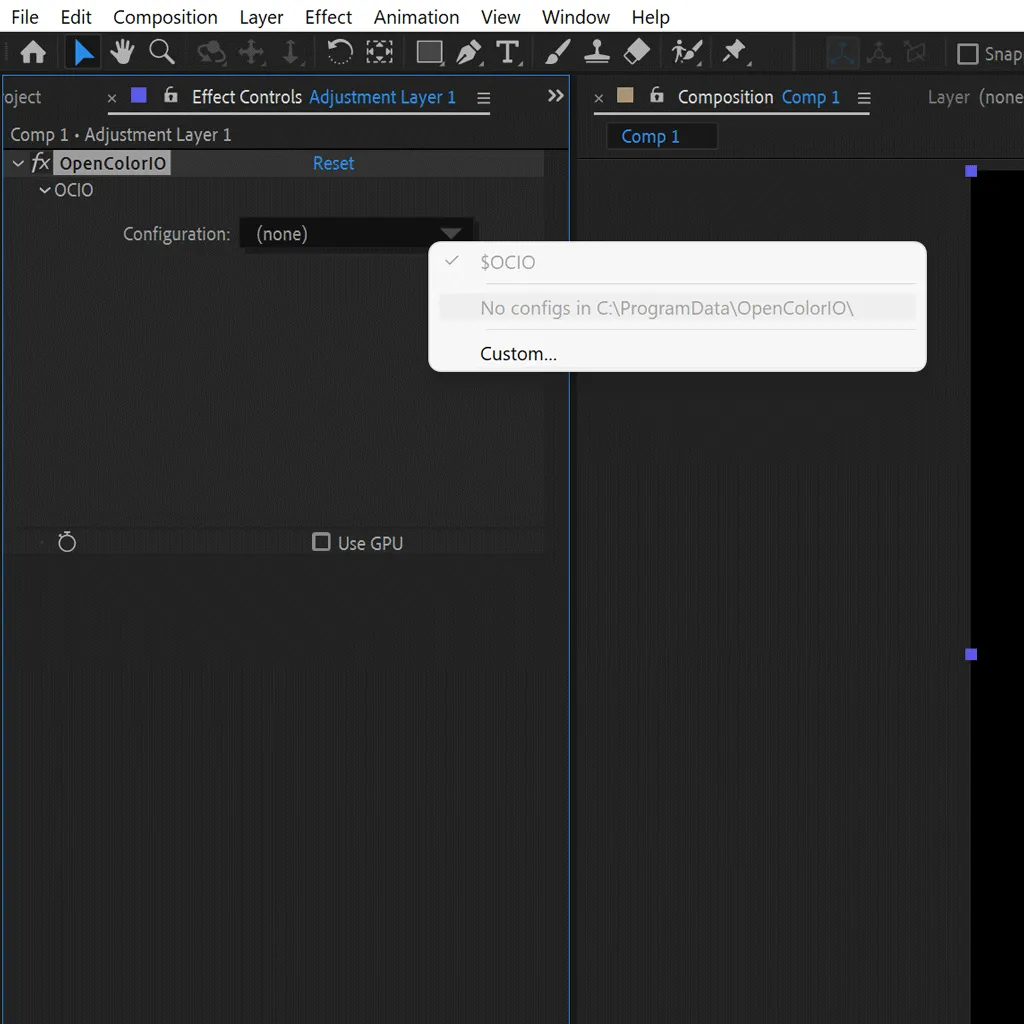 The Problem is, if you apply the Effect to a layer and select a configuration, it will show you No confgurations.
Download ACES configuration
Theoretically, everyone can create their own configuration file.
But the most popular configuration file project is ACES by Sony.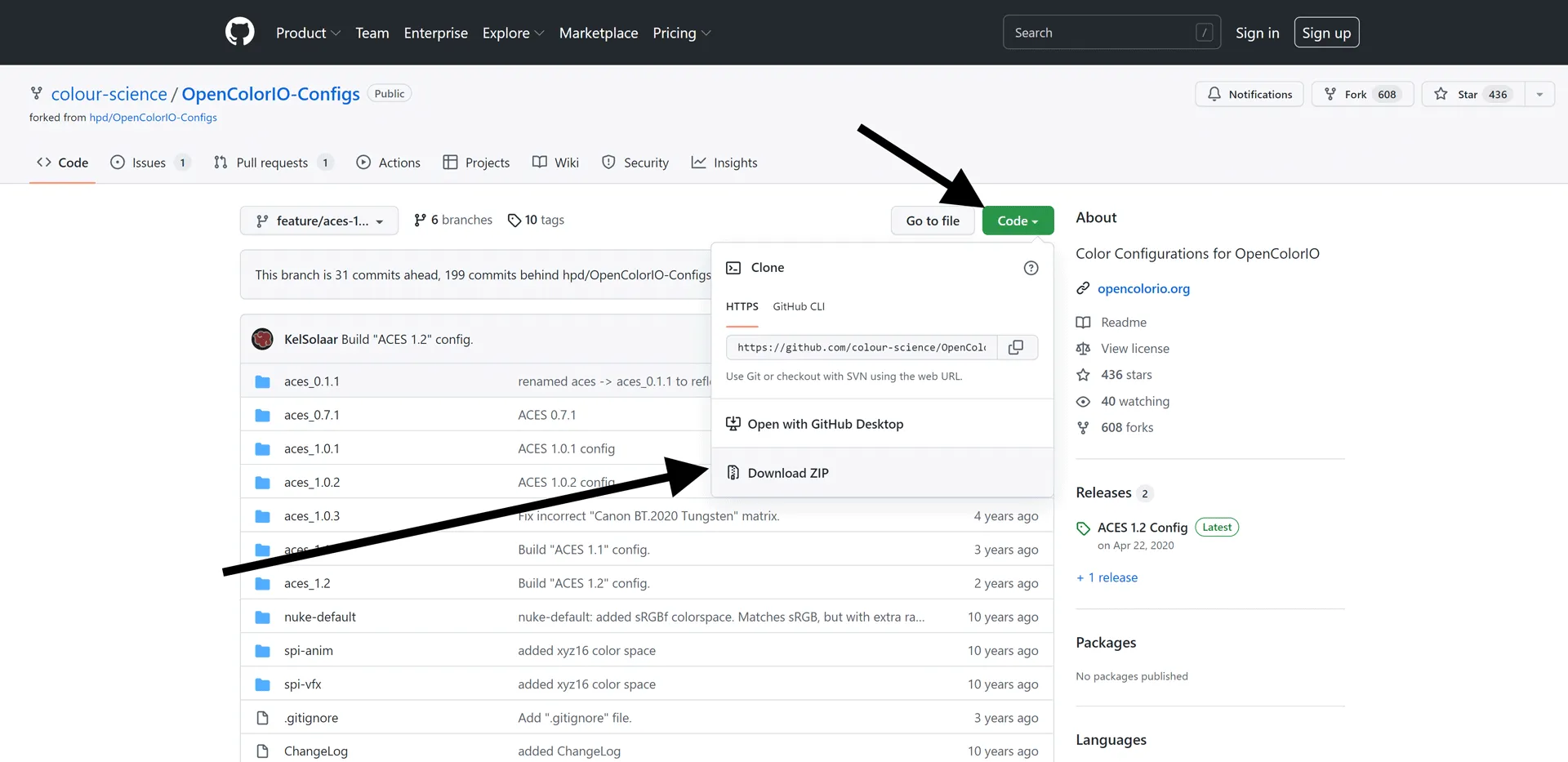 Place the Configuration folder.
If you downloaded the files from GitHub you will have a .zip file which after you extract contains multiple files and folders, one of them is called aces_1.2 which you need to copy and put it in C:ProgramData (not programfiles) in the folder OpenColorIO which you still need, to create.
Now, you can select aces_1.2 within the OpenColorIO Plug-In in After Effects.
Using OpenColorIO
Using the Plug-In is fairly simple.
It Converts the Layer on which the effect is placed or, if it is placed on an adjustment layer, it converts all the visible layers below from the color space which is chosen as Input Space into the Output Space.
The Invert Button swaps Input Space and Output Space.
And Use GPU makes the Plug-In use the GPU instead of the CPU, which in my experience works pretty well so.
Practical Use cases
Combine video clips with different color spaces.
Combine Footage with CGI
Transform Color space.