What should a Computer have to work in 3D?
A good GPU
GPUs are the main factor for rendering speed.
Currently, NVIDIAs RTX GPUs are the best by a long shot in every 3D application.
Nvidia knows this and certified some Laptops as NVIDIA Studio which according Nvidia are good for Design and visualization especially in 3D.
A good and Big Display
Working in front of a small display hours up on hours is really bothering which is the reason, it makes sense, to have at least a 15-Inch Screen but 16-Inch or 17-Inch are of cause better.
Besides, Display Quality can also play an important role which is something determinate primarily two factors, resolution and color.
Most cheaper Laptops with powerful chips are primarily made with gaming in mind. Which is the reason they have a bad display when it comes to Quality, but with a high refresh rate like 120 Hz or more this is helpful for competitive gaming but not useful for a Designer or Animator.
You should get a Laptop with at least a WQHD Resolution (2560*1440) UHD (3840*2160) would be better but is also way more expensive.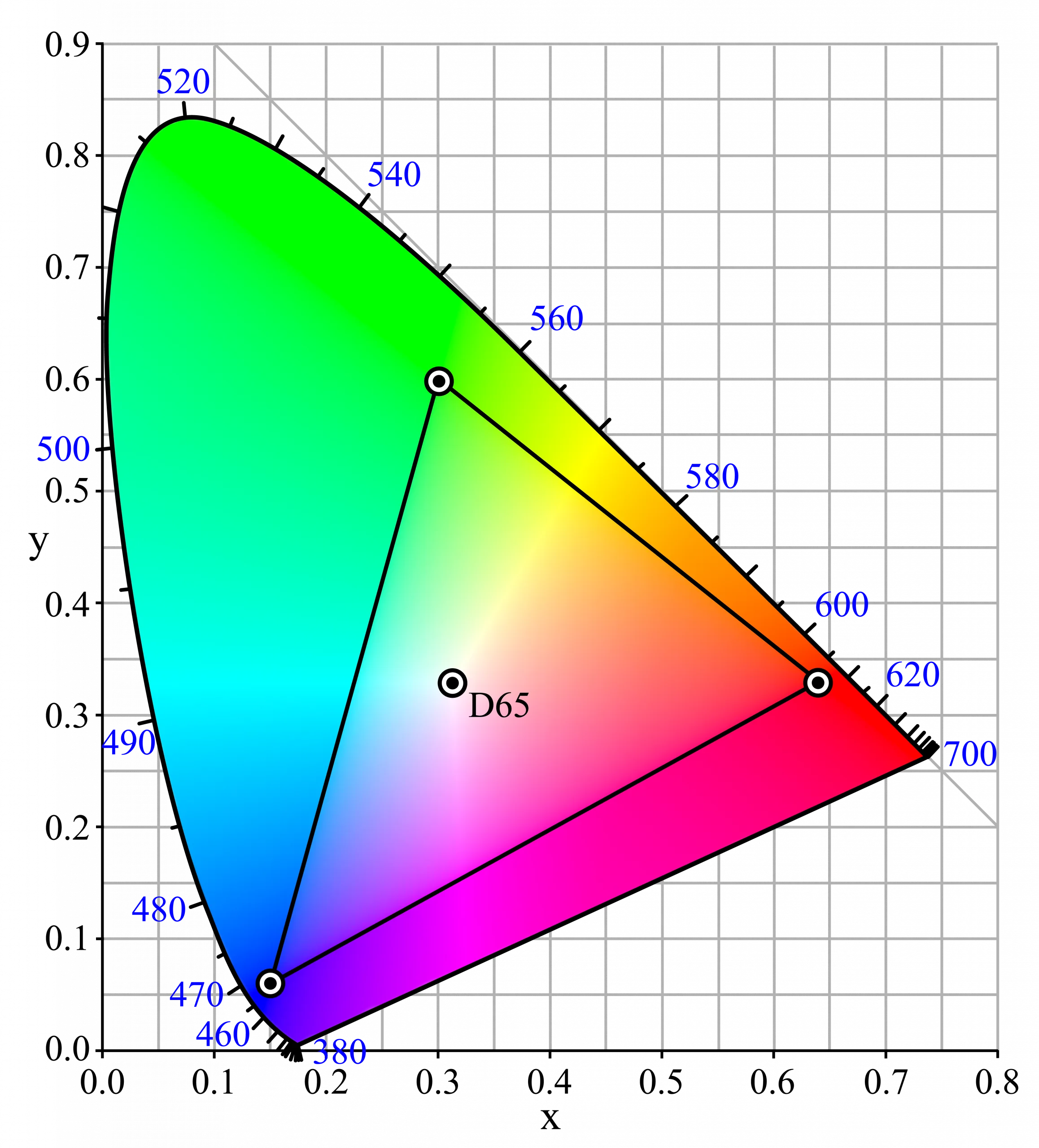 When it comes to color, what is important in my opinion is the Colors Space the display should have a 100% coverage of the sRGB color space. That enables you to get if you calibrate the Screen to get accurate colors.
Enough RAM
In most cases, 3D is not that RAM intense. But there are some cases in which a file can take up 20 GB of RAM and to supplement 3D most people are using After Effects which eats RAM like Popcorn 😃🍿🍿🍿. After Effects always profits from more RAM, which is the reason you should get 32 GB RAM or more. Ideally with a possibility to upgrade.
Laptop Recommendations
Razer Blade 17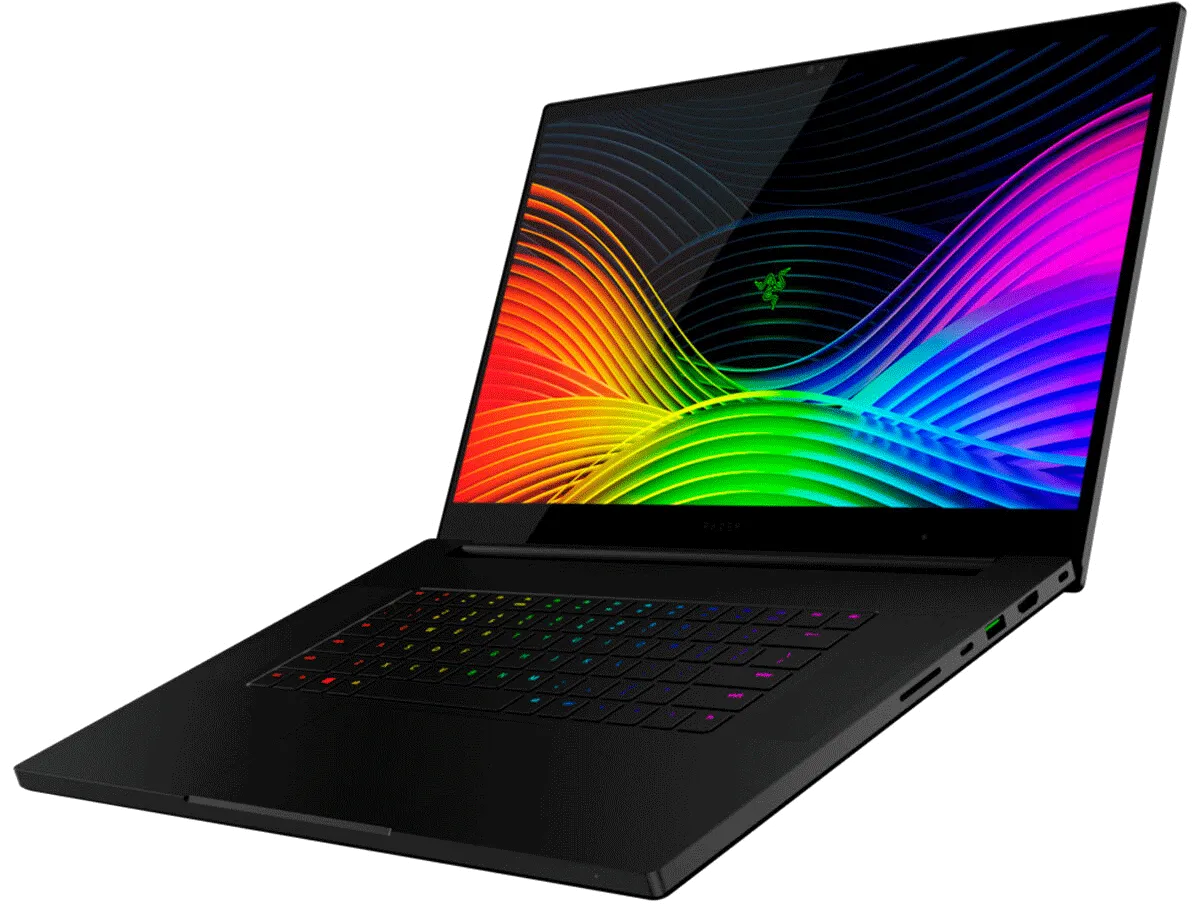 The Razer Blade 17 ticked the most boxes for me, it is available with The RTX 3080Ti which is currently the best GPU for Laptops, it is available with an i9 12900h the Best CPU for Laptops, 32 GB of RAM which is expandable, the possibility to add a second SSD, and it is also available with a 100% Adobe RGB UHD Touch Screen. Probably the best Laptop Display on the market.
In comparison to most other Laptops from the Gaming category, it is lightweight and doesn't look like a Gaming Device which can be a huge plus considering the comments I got when I got my first Computer for 3D with Tempered Glass and RGB of cause
which was sitting in an agency in which most people were using Mac and probably saw such a Computer for the first time.
Price: $ 2.300 – $ 4.700
MacBook Pro 16 M1 Max
The best all-rounder if 3D is not the main Task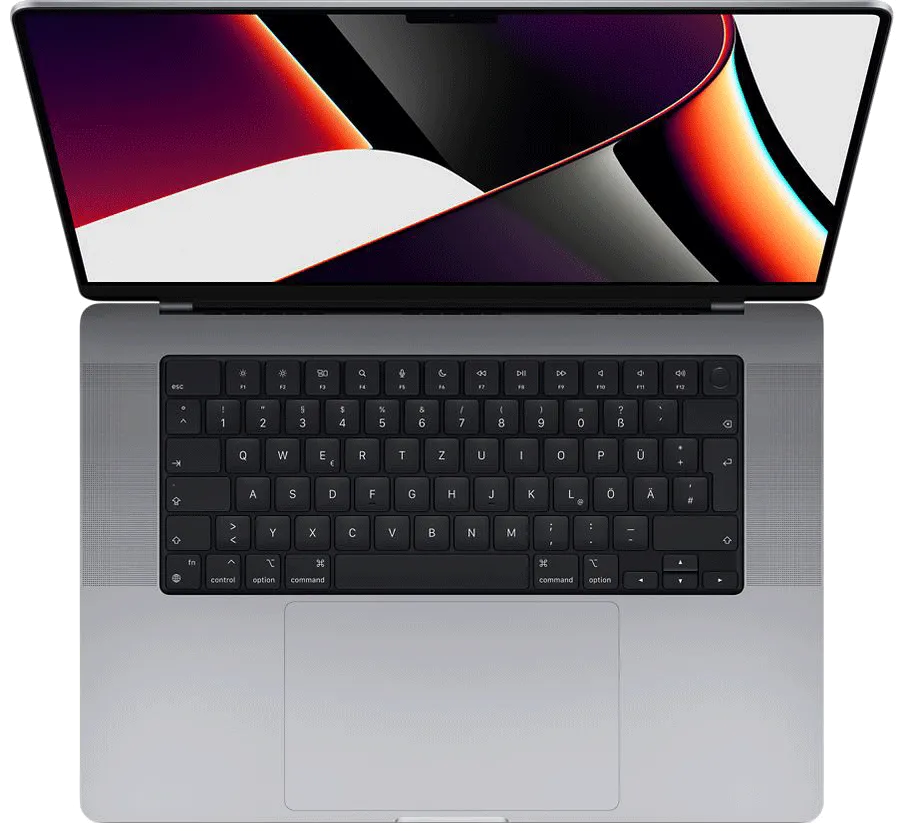 Even do I currently don't have a MacBook, I really like them, they are built better than anything else, the screen is great, the trackpad is great, they are extremely light, and the M1 CPUs are faster in all the Adobe Tools then any Threadripper 64 Core PC that is currently available. And GPU Rendering also Works in Blender and Redshift Render. While staying silent and having a good battery performance.
But the downside is, that even if that even is, they are fast they are way slower than the Current Nvidia RTX GPU. From what I tested at the Apple Store, the M1 Max is comparable to an GTX 1070Ti in 3D rendering, which I think is still pretty impressive and absolutely useable.
The other problem is the Software. Outside the Software which is optimized for the M1 Chip Programs like Marvelous Designer or Ember gen, the experience is not that good and things can become extremely complicated.
Price: $ 3.850 – $ 6.840
Alienware X17 R2
The Gaming Icon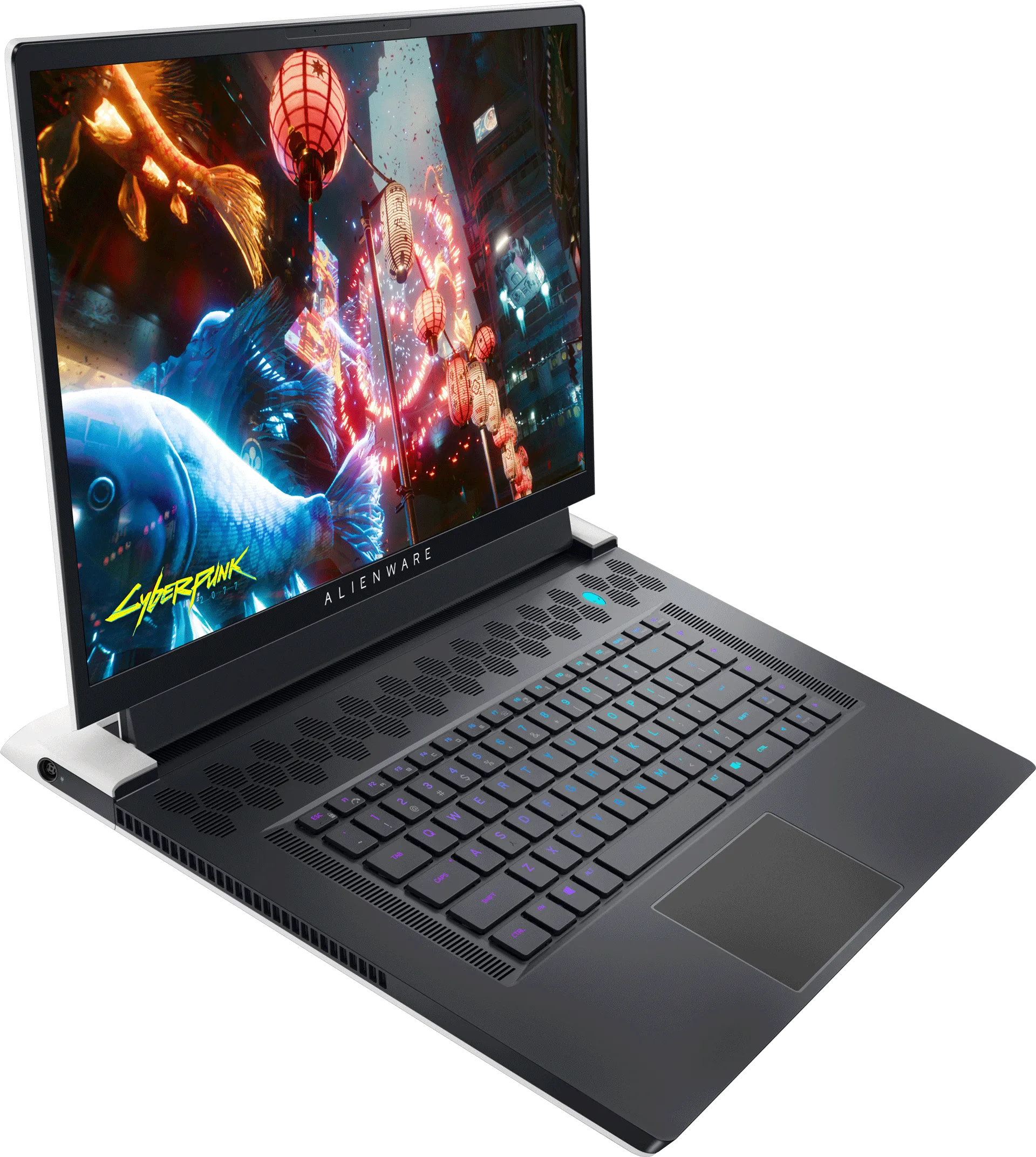 The Alienware X17 is available with an i9 12900HK The best Laptop CPU and a RTX3080ti the best Laptop GPU, up to 64 GB of Ram, an UHD Screen and is even configurable with multiple SSDs.
The downside is, that it is bigger and heavier than the Razer for example, especially the Power supply. Also, the Screen doesn't have full sRGB coverage.
It is built really well-built, not on the same level as the Razer Blade or the MacBook.
The Alienware aesthetic is Iconic, and personally I really like it, but not best suited for the working world.
Price: $ 2.250 – $ 4.550
Acer ConceptD D7
Specifically made for 3D work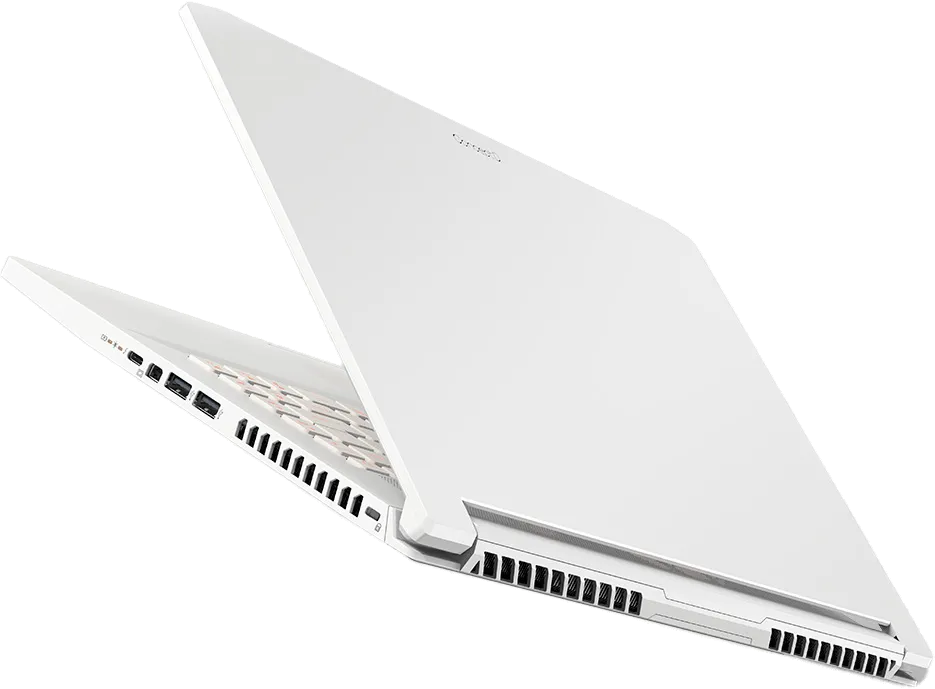 In general, the Acer ConceptD products are made with Designers and Engineers in mind. The ConceptD D7 Laptop is the current top model of the Notebook Line-up. It comes with an RTX3080, An i7 12700KH and 64 GB of RAM, not as powerful as the Alienware or the Razer but still way more performance the necessary for most people.
What I really like about the Concept D series is, are the displays. Not only can all the display show 100% of the Adobe RGB color space which is an even bigger color space than sRGB they come also precalibrated, and they are Panton certified which doesn't matter for 3D work in most cases, but it can be useful when it comes to printing it's just another certificate to demonstrate how accurate the Displays are and I think it is the most accurate Display in a Laptop that is currently available. The only downside is, that it is just 15 Inch big, which is the reason it wasn't interesting for me.
It doesn't really have the cliché Gamer aesthetic which is definitely a plus point, but compared to most other laptops it feels a bit cheap since it is made out of a plastic and ceramic mix, but it feels just like plastic.
It should also be mentioned that there i also The Acer ConceptD D7 Ezel which has a flippable Touchscreen which could be interesting, for painting textures or photo editing in general and the Acer ConceptD D7 SpatialLabs Edition which can track eye movement to create a 3D Effect with this data. I wasn't able to test it out, but I think it is more something which falls into the gimmick category.
Price: $ 2.950 – $ 4.000
Acer Nitro 5
The Budget friendly option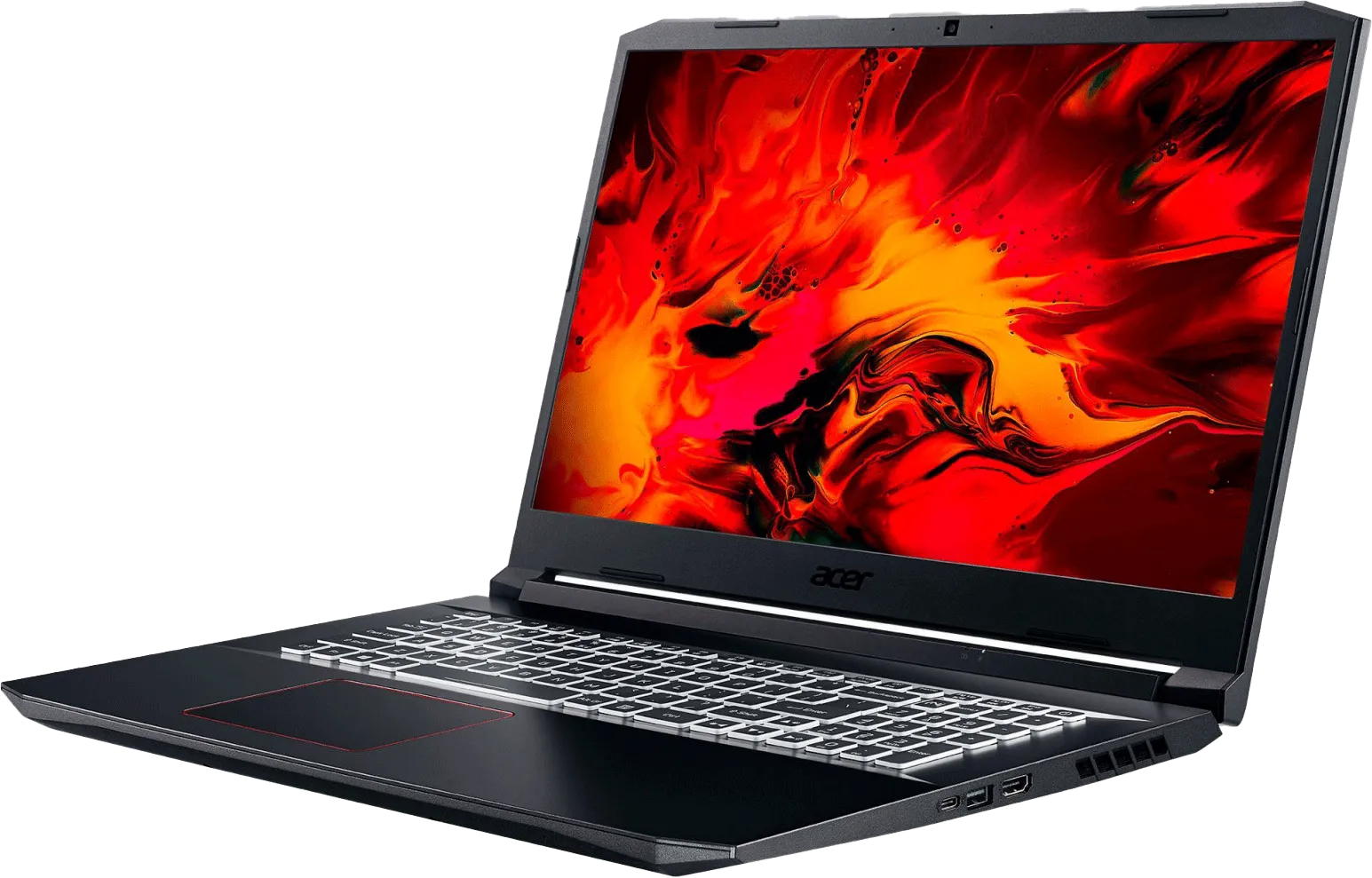 The Acer Nitro 5 starts at below $1000 in the lowest configuration featuring an RTX 3050 and an i5 and 8 GB of RAM which is a excellent price to performance Ration when 3D Rending is the most important task. In the most expensive configuration, it is featuring an AMD Ryzen R9 5900HX, an RTX 3080, 32 GB of RAM (expendable) and a 17-Inch QHD Screen. For around $2500 which is still relatively affordable, at least to most of the other Laptops on the List.
The problem with Laptops that are relatively cheap in relation to their main components is, that the companies are trying to save on anything else, which means, the build quality even is it made out of aluminum isn't on the same level as a more expensive Dell Computer for example, also the battery, the trackpad and the Keyboard is more at the lower end.
And of course this Laptop was primarily made with Gamers in mind, which means that the Display doesn't have a wide variety of colors or good contrast.
Price: $ 1.000 – $ 2.500
Asus ProArt StudioBook 16
Well build and with OLED Screen
The ProArt Lineup by ASUS is like the Acer ConceptD lineup specifically made for creators.
Price: $ 2.000 – $ 6.200
Dell Precission
Well build and with OLED Screen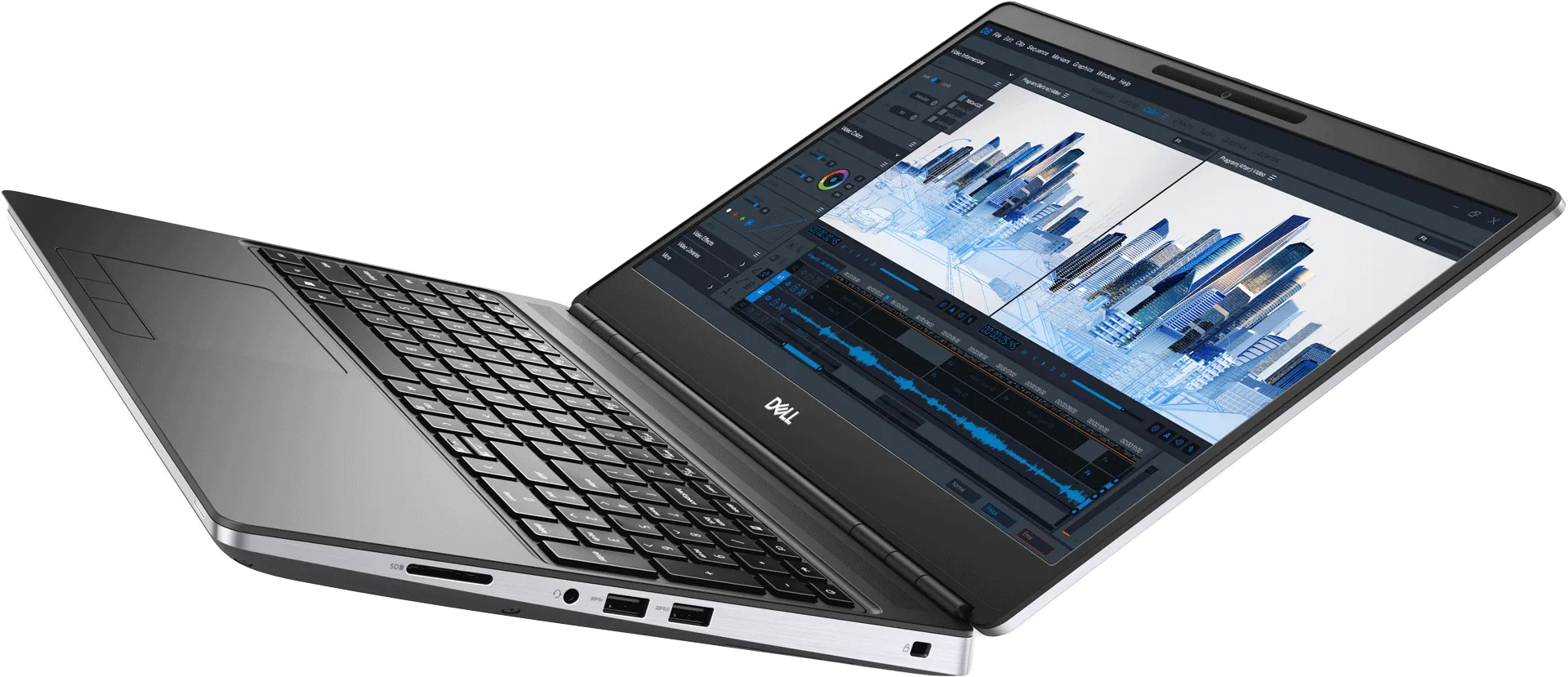 Price: $ 1.200 – $ 3.800