YouTube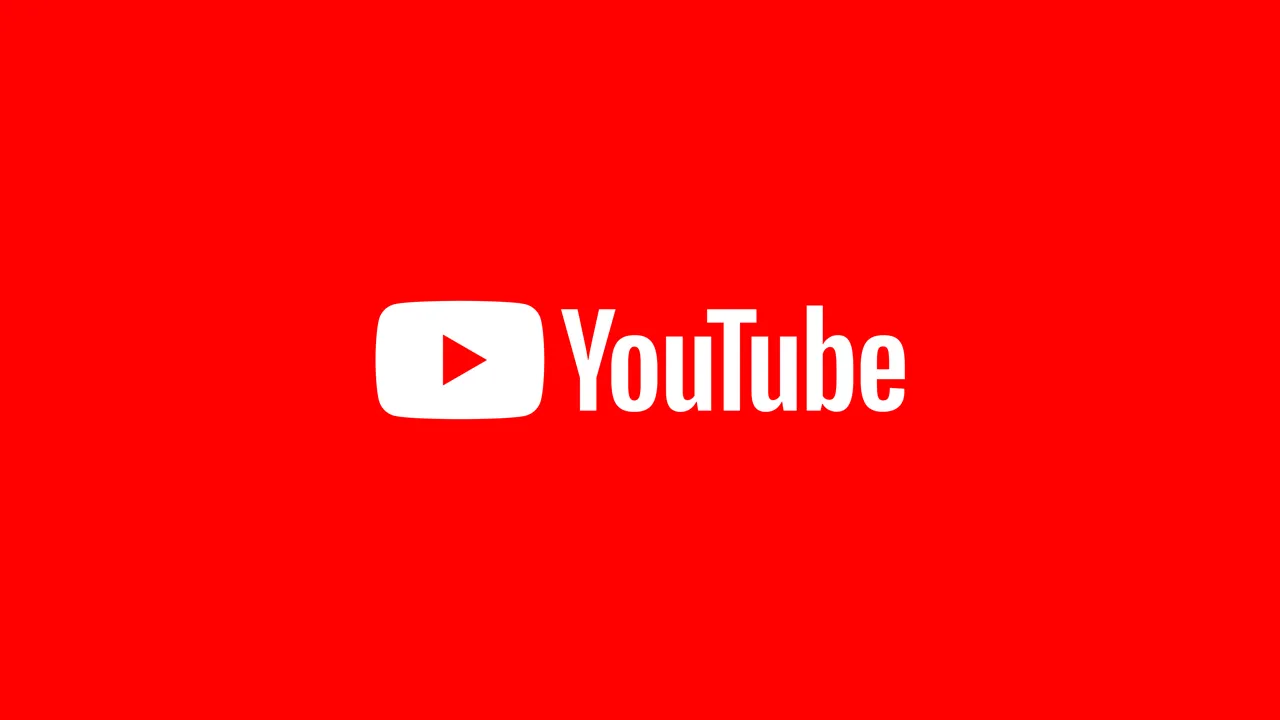 for who is it
It is the best option in most cases, exceptions are if you want to send uncompromised files have a recipient that could be irritated by this method.
Pro+
It is simple both for the sender and recipient.
It works on almost every device, even with bad internet due to lower quality options.
There is no file size limit.
It is easy to share with multiple recipients.
Cons-
It compromises the video quality.
It requires to be logged in (but most people already have a Google Account.)
Step 1
The first step is to log in. YouTube doesn't require a specific Account, it is a normal Google Account.
Step 2
Create Icon and then on Upload Video.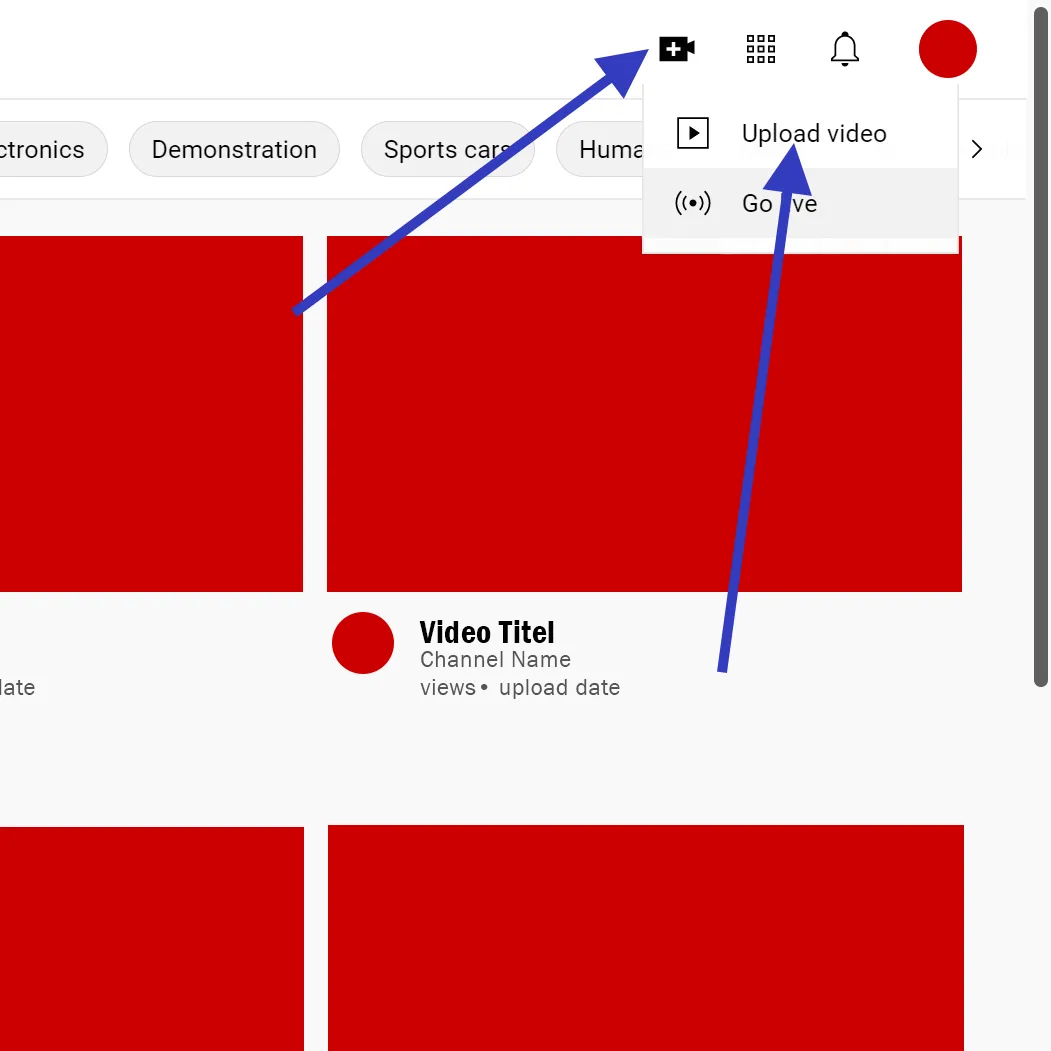 Step 3
Click on SELECT FILES or just drag the video file into the field.
(Step 4) How to hide the video from others
Click on Visibility, in this menu you can decide who can see the Video.
If you don't want to publish the video, you can either select Unlisted so only people with the Link can view and download the video.
Alternatively, you can set is to Private, which means only people that you add to the list can see the video. This requires a Google Account and disables people from downloading it.
WeTransfer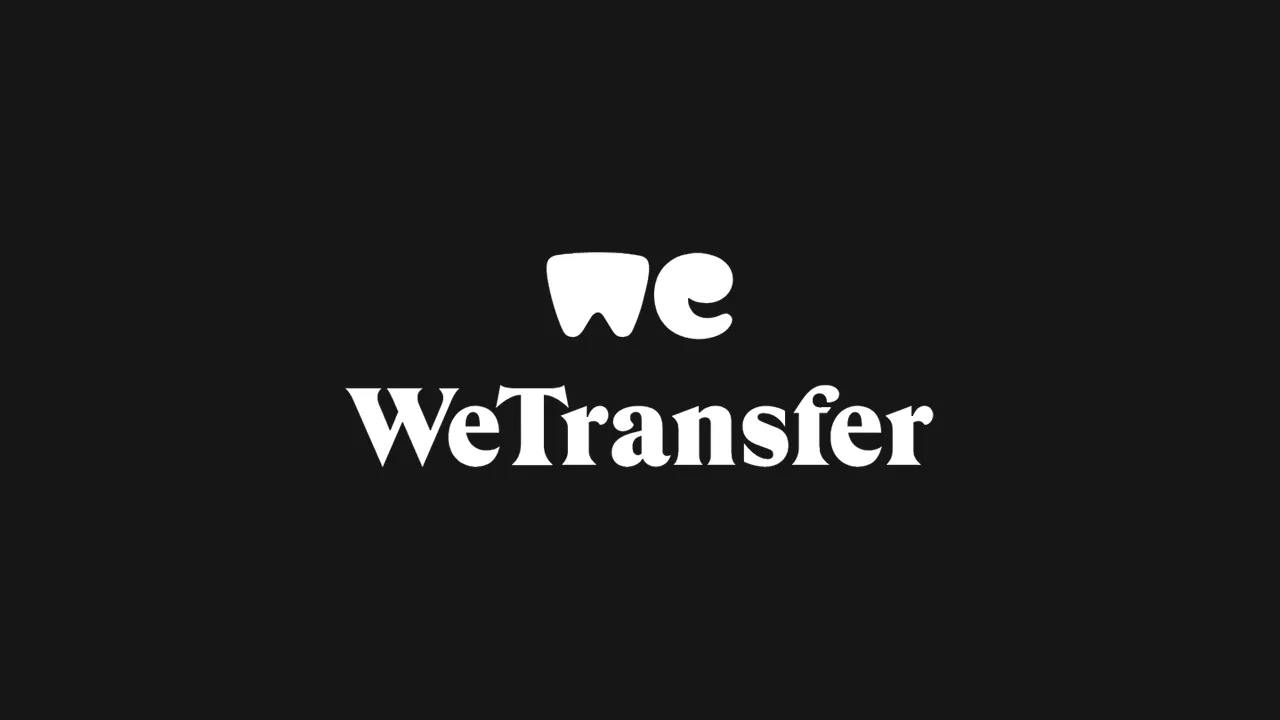 WeTransfer is the leader in the market for quick and simple file sharing. The services allow you to send files with up to 2 gigabytes. Without being logged in within a few seconds. They also offer a Pro version in which they offer files transfers up to 200 gigabytes.
for who is it
It is perfect for people who want to send small, uncompromised files quick and easy.
Pro+
It requires no Login to use the service
The process is simple
Cons-
They limited the file size to 2 gigabytes.
Step 1
Click on I agree to accept the terms and conditions of WeTransfer.
Step 2
Upload the files either by just dragging them on the screen or by clicking on the + Icon next to Upload files.
After that, put the Mail address of the recipient out. You can also add your own mail address and add a title and message for the recipient to it, but that is not required.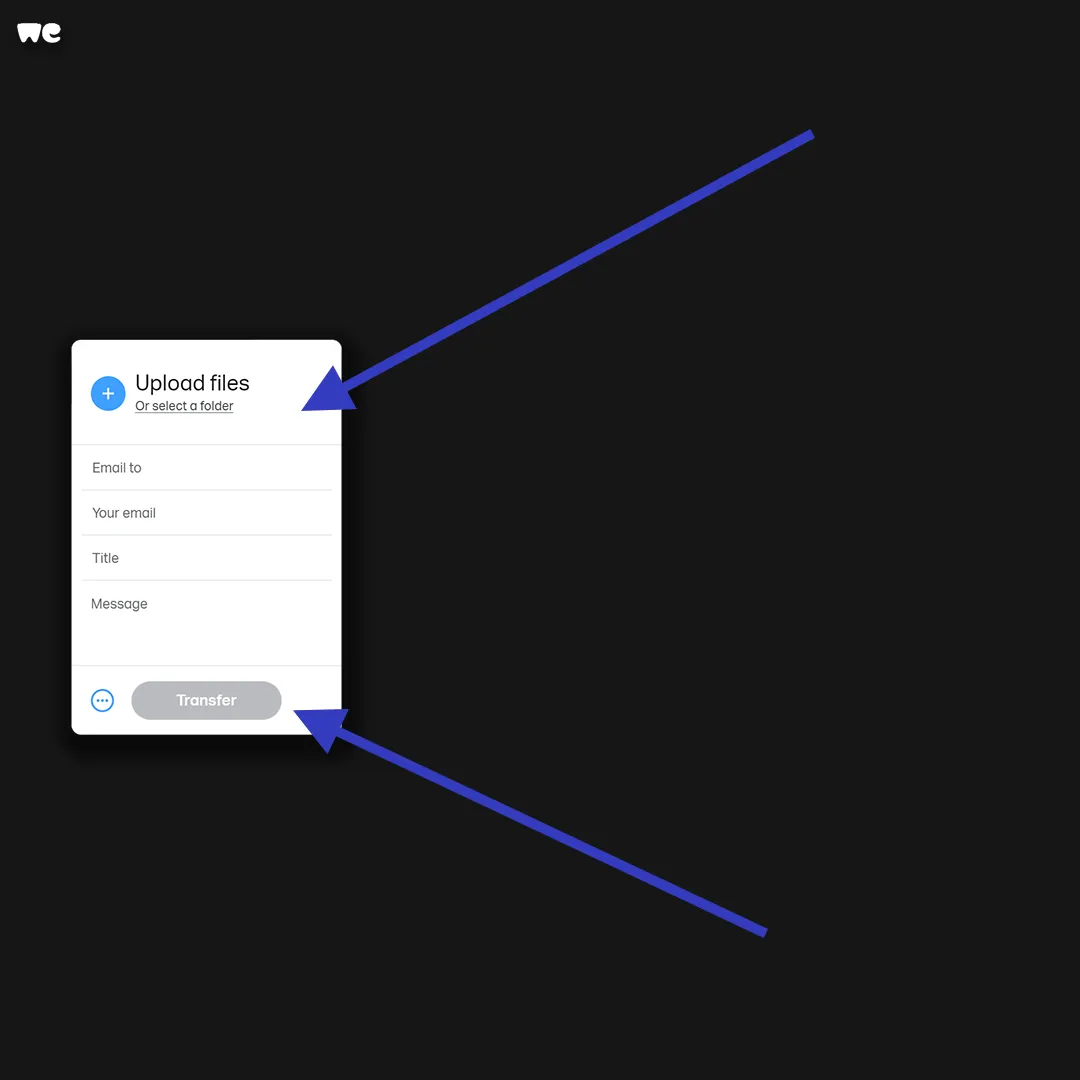 Compress the Video
Compressing a video or an image means decreasing the file size while keeping decreasing the image quality as little as possible.
Pro+
It is possible to attach it directly to the Mail
No need to agree to and third party terms.
Cons-
It is by far the most complicate technique
It can reduce the video quality dramatically.
What is HandBrake?
HandBrake is the best free Open Source Video Encoding Software. It is available for Windows, Mac and Linux.
It allows you to convert your video files into other formats and sizes.
Step 1 (Download and install HandBrake)
You can download HandBrake at www.handbrake.fr.
By default, your operating system is selected. If not, click on (Other platforms) and select the version for your operating system.